One thing that many people find challenging is decorating their small living room. If you have a small living room, then you already know how difficult it can be to make the space feel cozy and inviting. But don't worry, we have compiled some of the best design tips for decorating your small living room spaces that are easy to follow and won't cost a fortune.
Let us help you create a space that is beautiful, functional, and perfect for entertaining guests or relaxing alone. We'll show you how to take advantage of every inch of space and make your small living room the envy of all your friends.
Create a focal point
If you have a small Living room, the most important thing you can do is create a focal point. This will help to attract the attention of your guests and make it feel less cluttered. You can place the point anywhere in your living room that is most visible from the entrance – perhaps in the center of a wall or a long wall. You can use a variety of design elements to create this focal point, such as a large work of art, an interesting plant layout, and even a mirror mounted above the fireplace.
Choose the right furniture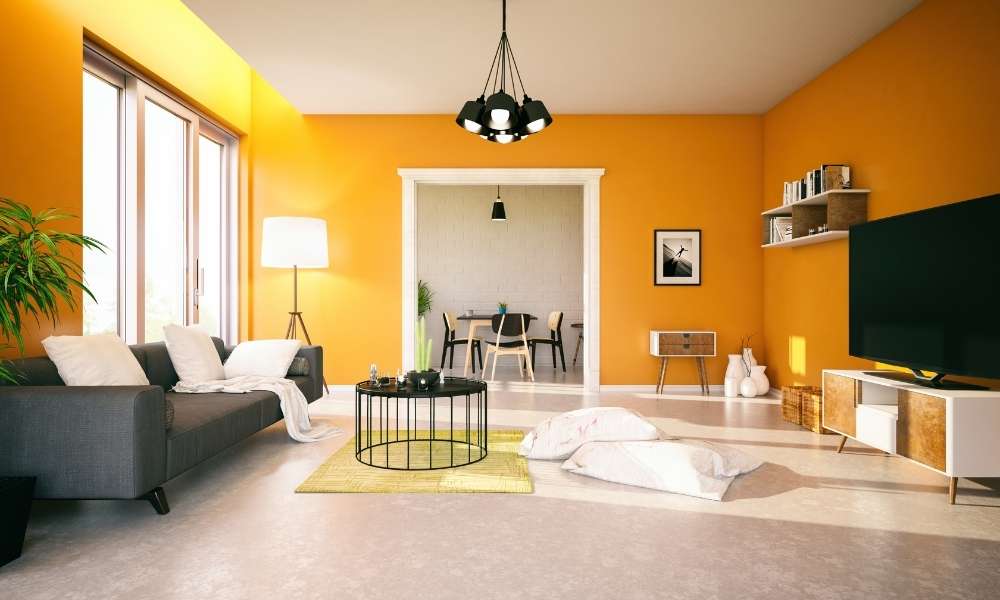 The first thing you need to do when decorating your small living room is to choose the right furniture. Choose pieces that are smaller and more compact to avoid overloading your space. You don't want a focal point to take up all the room in your living room and make it feel even smaller. Instead, choose pieces that can be moved around easily or have multiple uses such as a coffee table with storage.
Remember when choosing furniture, keep the style of your furniture neutral. This way, you don't spend too much time worrying about matching colors and prints. And if you do have contrasting colors or patterns in your furniture, try to find pieces that balance each other out like patterned pillows on a solid sofa.
Use color to your advantage
Color is an important part of the decorating process. And while you might think that a small living room would be limited to just a few colors, there are plenty of options. Try painting one wall in your color of choice and then use various accent items to bring some life to the space.
For example, try using a bright, bold color like red on your walls as an accent color for your fireplace mantel or bookshelves. You could also paint one wall white and use black and white accent pieces like pillows and throw blankets to create interest in the space. If you have a small living room with two opposing walls, you can paint one wall blue, then paint the other red or green to create contrast. There are many different ways you can use color to add interest without sacrificing any floor space!
Add pops of color with artwork and accents
Artwork can do wonders for a small living room. By adding a few pieces to your wall, you can make the room seem larger and more welcoming. Artwork doesn't have to be expensive either. If you don't have any of your own artwork that you like, then look around thrift stores or antique shops until you find something that speaks to you. You could even copy an old painting from the internet and frame it for a cheap price.
Almost anything can be framed and turned into artwork so don't forget about using other items around the house too– like vintage suitcases! The best part about decorating with artwork is that it doesn't have to match– in fact, mismatched wall art can be a really fun way to add pops of color without having everything match perfectly.
Another way to add color without spending money is with throw pillows. Throw pillows are relatively inexpensive and they can come in all sorts of colors, patterns, and fabrics– there are endless possibilities! And they're easy to switch out when they start looking dated or worn out (though some may argue this is not their favorite chore).
Wall art
Wall art is a great way to add style and personality to your small living room. If you're looking for a simple option, try putting up wallpaper, but if you're feeling more ambitious, try painting the wall with an accent color.
Lighting is key
Lighting is key in any room, but it is especially important in a small living room. You want to make sure that your space has enough light for you to feel comfortable and get the most out of your decorating efforts. If you feel like there isn't enough light coming in through the windows, consider adding lamps or mirrors to reflect more light into the room.
How to use mirrors to make small spaces seem larger (or how to make your room appear bigger by using clever design tricks)
One of the best design tricks to make your small living room look larger is by using mirrors. Mirrors are a great way to make a small space appear larger and more spacious. There are many ways you can use mirrors to decorate your small living room. One good idea is to install a mirror behind the sofa or seating area, so when people sit on the couch they'll be able to see themselves in the mirror. You can also use mirrors as wall decorations by mounting them on the walls and placing them above light fixtures. If you have a large window or door, you can place two smaller mirrors next to each other so they will reflect each other and give off an illusion of space.
You could also hang pictures that show an open field with long grasses and trees in the distance, which will make it seem like there is space outside your apartment. If you have no windows in your home, we recommend installing a mural that has trees and plants for this same effect.
Pick plants that are easy to maintain and don't need a lot of light or water
Pick plants that are easy to maintain and don't need a lot of light or water. Potted plants are an excellent way to spruce up any living space, but if you have a small living room without much natural light, it can be difficult for plants to grow and thrive. Many houseplants require at least six hours of sunlight per day, so choose plants that will thrive in lower-light conditions like philodendrons, spider plants, and bamboo. These plants are also great for people with allergies because they don't release pollen into the air.
Provide privacy with plants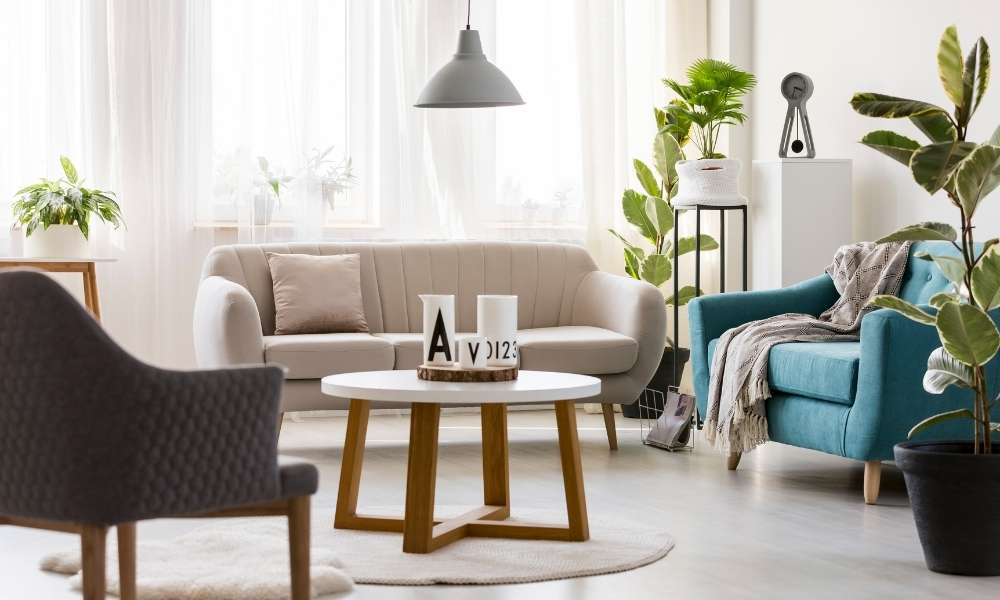 One of the most effective ways to provide privacy in your small living room is to plant a variety of different plants. Plants can help to break up an open space and create a more inviting atmosphere.
There are many different types of plants and flowers that will work for your space, but here are just a few ideas:
Cacti:
Hawaiian Umbrella Tree:
Anthuriums:
Bamboo Palm:
Lilies:
Dracaena Palm:
Boston Ferns
If you have plenty of sunlight, you could even consider growing your own fresh greens like lettuce or basil. You could also include hanging baskets for additional privacy. If you don't have enough natural light, then it's better to go with darker plants like ferns or philodendrons. The goal is to make your room feel more intimate while providing some privacy.
Conclusion
Choosing the right colors and textures can transform a small space, making it appear larger and more inviting. When decorating a small living room, it's important to know that less is more.
When it comes to designing a small living room space, less is always more. Strategies for success are to create a focal point, pick colors that work well with the existing decor and make the most of the space by using mirrors or plants. For success, create a focal point to focus on when you enter the room, use colors that work well with the existing decor, and add pops of color with artwork and accents.
Wall art is also a great way to add color to a small space without taking up much space. Lighting is key—effective lighting can make a small room seem larger than it is and provide privacy as well. Lastly, choose plants that are easy to maintain and don't need a lot of light or water. Picking the right colors and textures can transform a small space, making it appear larger and more inviting. When decorating a small living room, it's important to know that less is more. For inspiration on how to decorate your small living room space, take a look