Painting wooden dining room chairs can be a fun way to spruce up your home, but it can also be a daunting task. You might wonder what color or finish would work best. What should you use to paint them? Do you need any special tools or preparation? And where do you start exactly? If you're feeling a little overwhelmed, don't worry! We're here to help with a step-by-step guide for painting your dining room chairs. Whether you're looking for ideas on how to paint your wood furniture white, blue, black, or any other color, this guide will have something for you.
Preparing Your Chairs
First, you'll want to sand the legs and other unfinished surfaces of your chairs. You can use a sanding block or even just your hand to get all the rough spots out and make sure it's nice and smooth.
Once that's done, give them a good scrubbing with soap and water. Make sure to dry them really well before you start painting them so they don't get any paint on the surfaces.
Now that you're ready to paint, use your primer and paint according to the manufacturer's instructions. It might seem like a little bit of extra work at first but this is important for making sure the color goes on evenly.
If you don't have time or patience for priming, you can also purchase spray paint from an art store or hardware store that will do the job.
Once you've finished priming, let your painted chair dry for at least 12 hours before putting anything back onto them.
This will ensure it has had plenty of time to set and won't chip when it's handled. Now that we've covered preparation, let's move on to painting!
Choosing a Paint Finish
Choosing a paint finish is the first thing you should decide on. For example, many people choose to paint their chairs black or white.
Black can give the room a modern feel while white would bring an airiness to the room that might be what you're going for. There are other options too, like using chalk paint or using lacquer.
Painting Your Chairs
Whether you decide to paint your chairs or not, they may need a good sanding and cleaning. Start by removing all the old paint with a soft wire brush, which is available at any hardware store.
After you've removed the old paint, use a rag or wipe down the surface of the chair with warm water and a mild dish soap solution. Be careful not to allow the water to dry on your furniture because it will leave water spots.
Next, dry off the excess moisture with a rag before applying your primer coat. A good primer will ensure that your new coat of paint sticks to the surface without fading over time.
When you're done priming, you can start painting! Use whichever color or finish suits your needs and get creative as needed!
Staining Your Chairs
Before you begin painting, you may want to stain your chairs. Stain can be a great option if you're looking for a more old-fashioned or traditional look.
It also gives the wood surface more of a protective coating and helps it resist spills, stains, and water rings.
You'll need to apply a coat of stain with a paintbrush or rag (most stains come with the appropriate applicator). Let the stain dry for at least 24 hours before moving on to the next step.
If you are interested in this topic and would like me to write about improving your resume, please email me!
Other Options
If you're not ready to paint your wooden dining room chairs just yet and want to know other ways to decorate them, you might want to try staining them. Staining can be done with a few different types of stains, but it will depend on the type of wood you have. For example, if you have pine furniture, then you would use a water-based stain. If you have oak furniture, then an oil-based stain is more effective.
Determine what finish or color works best for your chairs**
You don't need to paint your wooden dining room chairs if they are already the color that matches your style! But if they are in need of some updating and there isn't anything else that appeals to your liking, then painting might be the best option for you.
You'll want to consider how much time and money you want to invest into this project before making any decisions. If painting seems like too much of a hassle for now, then we recommend considering other projects instead like refinishing or staining your furniture.
Adding A Painted Frame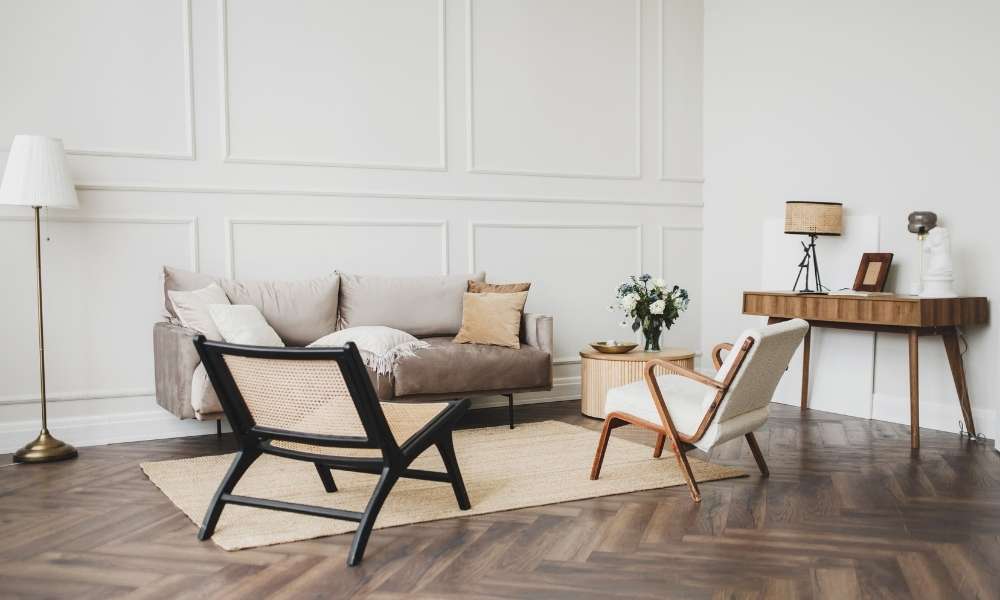 Adding a painted frame around your chair can also be a good idea if you want to make the room feel more elegant. It can be as simple or as elaborate as you desire.
You can use any color that matches your dining room decor, but remember that darker colors will absorb light and make the space feel smaller.
Sanding And Staining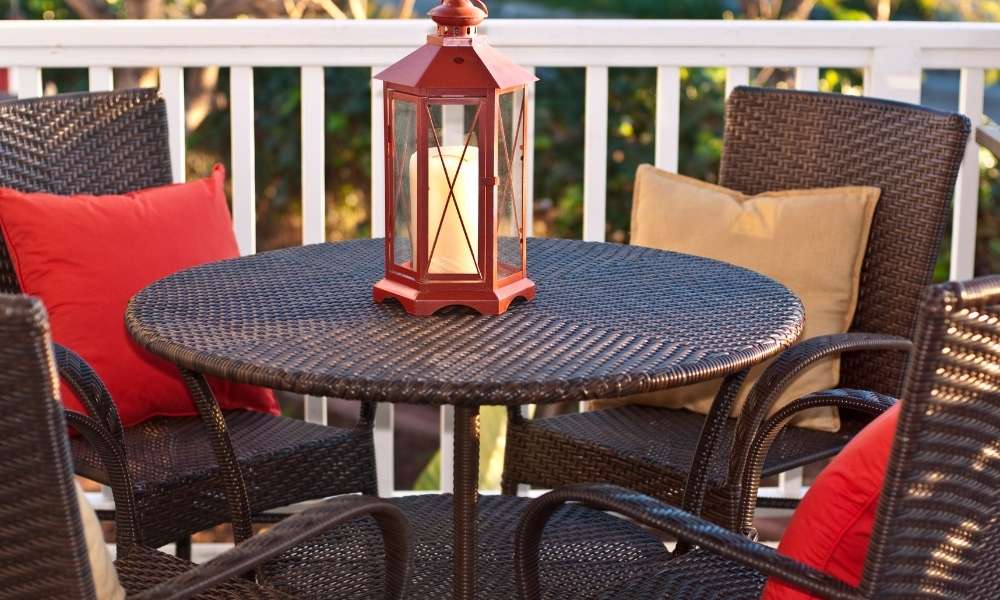 Before you paint your dining room chairs, the first step is to sand them. This will remove any old finish and allow the new coat of paint to adhere better. You can use a power sander or sand by hand with a fine-grit sandpaper. 
When you're done, wipe down the wood with a damp cloth to get rid of any excess dust and dirt. Now it's time to stain! The type of stain you use will depend on what type of look you want. For example, if you want a light natural wood finish, use an oil or water-based stain that is compatible with your desired color.
For darker wood stains like red mahogany or black walnut, use an oil-based stain which will provide more color intensity. Once your chair has dried for 24 hours, move on to the next step.
Conclusion
With a few simple steps, your dining room chairs can be transformed from paint-splattered, worn-out pieces to a chic and modern focal point. Just make sure you choose the right paint finish and you'll be sure to have a dining room everyone will stop in to admire.