After a long day of work, it's great to come home to a cozy living room. But what if your living room is empty? Well, we're here with some tips and tricks on how to fill your living room. From furniture, décor, and plants, we've got everything you need to make your space feel like home in no time.
Decorating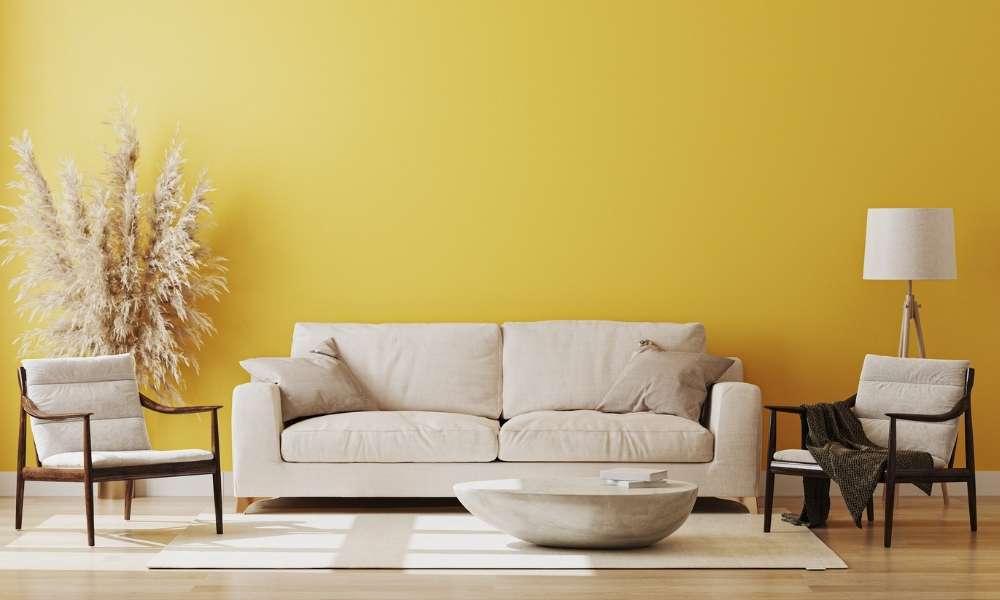 Your Living Room
Decorating your living room is all about making it feel like home. The key to a cozy space is, of course, having comfortable furniture. Make sure you have a couch, loveseat, and chair or two for seating. You can also add a coffee table for snacks and drinks or a small side table for your phone and remote control.
As far as décor goes, think about what type of vibe you're going for in your living room. A bright blue couch with bright yellow pillows? A white sofa with black floral pillows? Or maybe something more neutral? It's up to you!
Adding plants to your living room is also a great idea because they help clean the air and make the space feel alive. Keep some low-maintenance plants on hand like succulents or peace lilies – they'll look great without requiring much attention from you!
We hope our tips help you fill up your living area!
Living Room Furniture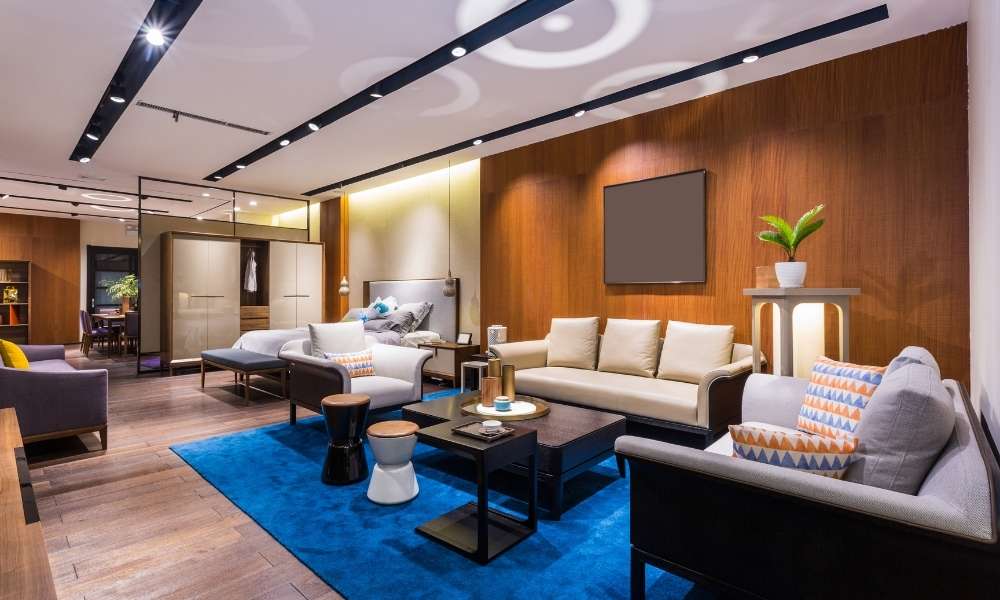 Start with the basics: a sofa and a coffee table. If you're feeling brave, you can mix up your living room furniture with a large ottoman or even an armchair to mix things up. For example, if your space is small, adding an armchair to the corner of the room could balance out the space and make it feel larger.
You don't have to start from scratch when filling your living room either. If you are looking for furniture but want to stay on budget, look for pieces that can be used in a variety of rooms like accent chairs and side tables. They're a great way to add pops of color or texture without breaking the bank. You can also get creative by incorporating decor that's already in your home like pillows or artwork.
Plants and Gems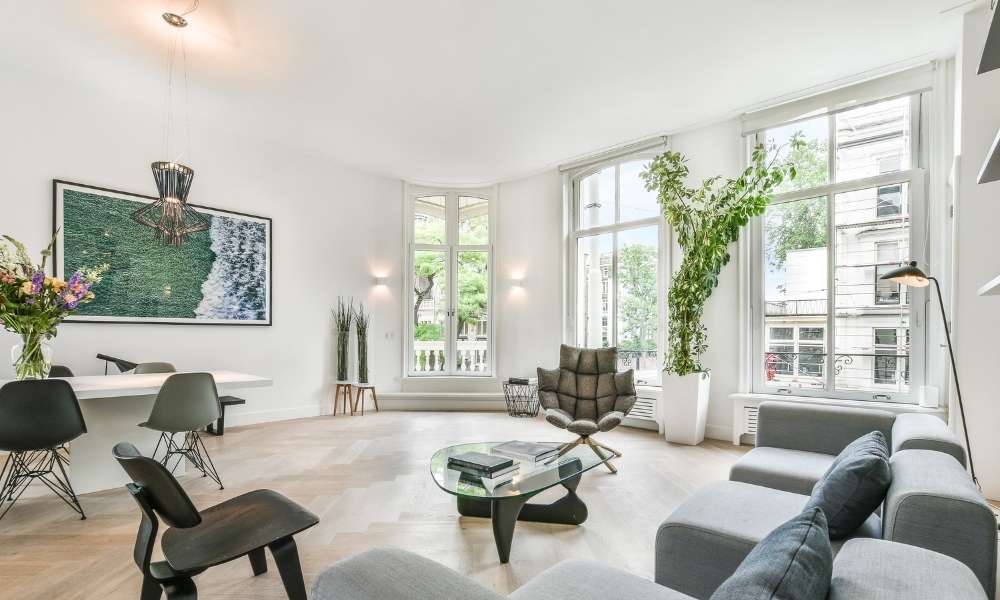 Plants and gems are the perfect addition to any living room. Whether you prefer a small succulent or a large fern, plants will add more life to your space. And if you're looking for something small that can be easily hidden, try opting for coffee table plants. You'll want to make sure you have enough sunlight, but other than that it's easy to maintain these plants and they add such a nice touch!
The Living Room Gallery Wall
A gallery wall is a great way to fill a blank space in your living room. Not only does it make the area seem more complete, but it also makes your guests feel welcome. This type of gallery wall can be put together in any design you want, with plenty of options for colors, textures, and styles. You can use all the same color or go for a bit of contrast. You may even want to include some photographs or mementos from your childhood that have meaning to you.
Home Decorating Ideas
So you want to fill your living room, but don't know where to start? This is a common problem for many people and one that we're more than happy to help with. There are so many decorating ideas and tips that can be used to make your living space look great.
– Pick up a few new throw pillows or a new decorative rug. They're affordable, easy to find, and will instantly give life to your living room.
– Add some greenery! Plants are great because they add color while also absorbing some of the toxins in the air. It's best if you choose plants that require low maintenance; it will cut down on time spent caring for them.
– Add some interesting décor pieces such as candles, artificial flowers, art prints, or even sculptures (just make sure these items don't have any cords).
– Pick out an area rug that not only adds color but texture as well.
– Redecorate the walls by hanging up a new art or changing out the curtains.
– Choose brighter colors for things like curtains and throw pillows; darker colors tend to absorb heat which can result in feeling stuffy inside of the house.
Helpful Tips for Living Room Décor
Avoid clutter and clashing colors
Clutter is a common issue in the living room. There are usually lots of books, magazines, remote controls, and other personal items lying around. Trying to keep on top of these things can be difficult and can lead to an unorganized space. One way to avoid too much clutter is by investing in shelving units for your living room. Shelves are great for storing those small items that have previously been scattered around your living room floor.
You should also avoid clashing colors when it comes to décor. For example, if you have a bright red couch with a blue rug, this could create an overwhelming effect in the room. If you want more than one color in the space, try alternating them on shelves or furniture instead of putting them next to each other. This way you create balance without it being too busy or overwhelming!
Add some plants
Another easy way to fill your living room's empty space is with plants! Plants are a great way to add green life to your living room without having to spend too much money on items that may not fit with the rest of your décor style. You can put these anywhere – even on top of shelves – which will make it seem like there's always something green growing somewhere in the room.
There are many different types of plants that look great indoors as well as outside so use what works best for you! Some good indoor plant ideas include spider plants (which don't need sunlight), succ
The Basics of a Living Room
A living room is a space where you can relax, enjoy time with your family, and entertain guests. The best way to fill a living room is with furniture. If you have an empty space, consider buying a sofa or loveseat to make it more inviting. A coffee table is also a great addition to any living space–you can use it for drinks, snacks, or just to complement your décor. A rug will also make your living room feel complete and comfortable. You want your furniture to complement the rest of your home while making the space feel cozy and welcoming.
Keeping everything clean and tidy
If your living room isn't being used often, it can be tempting to let things get messy. You might not want to go through the effort of picking up and tidying up every day, but it's important that you do. Maintain a tidy living space by keeping everything off the floor. This will make it easier for you to vacuum or sweep when you need to clean. It'll also make the room more inviting and spacious. And if you're looking for some ways to spruce up your space with minimal effort, check out this roundup of 10 easy decorating DIYs!
What furniture should you have in your living room?
The furniture in your living room should be comfortable, versatile, and stylish. A great way to fill a living room is with a sofa. Sofas are great for relaxing and for entertaining guests. If you need more seating, throw in some chairs or benches. You can also add a coffee table if you're planning on watching TV from the couch.
Conclusion
Once you have your new living room furniture, you'll want to dress it up with a few decorations. Try a few of these household items for a quick and easy update:
– Candles
– Artwork
– Plants
– Throw pillows
– Blankets
– Rugs
– Your favorite books
– A tray of mugs
– A side table with a vase of fresh flowers
Your home should be a place where you can always feel at home. You should be able to enjoy your living room even when you're not hosting guests.